St.Johns Boats based at Layer-de-la-Haye just South of Colchester in Essex provides a wide range of services for wooden boats as well as custom woodwork, plumbing and electrical services for boats of any construction.
St.Johns Boats is mostly me – Martin Hargreaves.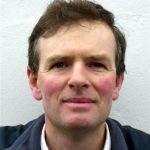 Growing up on a sort of smallholding a few miles from the sea, boats have been part of every day life for as long as I can remember. As children my brother and I started with model boats which floated (or not!) on the pond behind the house. Un-powered, sail powered, electric, diesel and even rocket powered all featured with varying degrees of success.
Real boats started with a Yachting World plywood pram dinghy, built in his front room by my uncle for his television programme, it was a bit rough and ready but lasted 40 years of hard use. With the stability of an Optimist and a modest rig, it taught a whole generation of our extended family to sail.
Moving on to racing dinghies at sailing clubs and university, I always seemed to be the fall guy who didn't duck quite quickly enough when someone was needed to take on the maintenance. Cadets, Mirrors, Larks, Enterprises and wooden Fireflies all needed fixing and keeping up to the rigors of team racing.
For a few years earning a living got in the way both in the UK and other parts of the world.
Returning to Britain in we acquired a house, a daughter and a 26ft boat in rapid succession all of which needed a good deal of care and attention. Furniture, toys and bits of boats rapidly filled up the garage which had to be replaced with something bigger and it became a local joke that we were breeding garden sheds.
My first venture into building boats started with another yachting magazine plan, Practical Boat Owner if I remember correctly. Built in exterior grade ply it remains sound and usable 25years on although it was never elegant and the workmanship was functional rather than pretty.
Bigger projects followed and there was always a boat either our own or someone else's that need working on, gradually it became clear that the time had come to try to make a living out of it all.
It had to be wood and the place to really learn about wooden boat restoration, repair and building in this country is the International Boatbuilding Training College at Lowestoft (www.ibtc.co.uk) so that is where I went.
It was a wonderful year, three months of joinery then moving on to the boat sheds.  Quality was demanded at every stage "would that be good enough for your own boat?" and "would you be happy to go to sea in that?" were recurring questions. With 15-20 boats in at any one time the variety was vast and jobs were always allocated on the basis of what you needed to learn rather than what jobs needed doing.
I have collected quite a number of qualifications over the years but the one I am most proud of and possibly worked hardest for is the IBTC Diploma  it represents a lot of hard work and meeting a rigorous standard.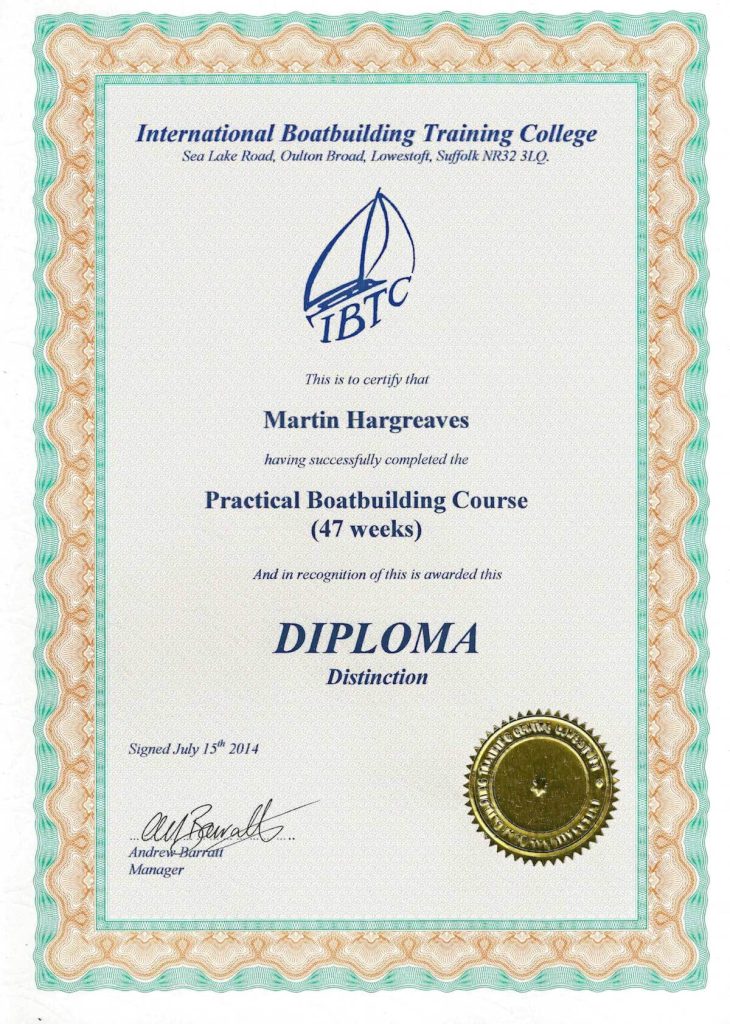 To go with it the theory exam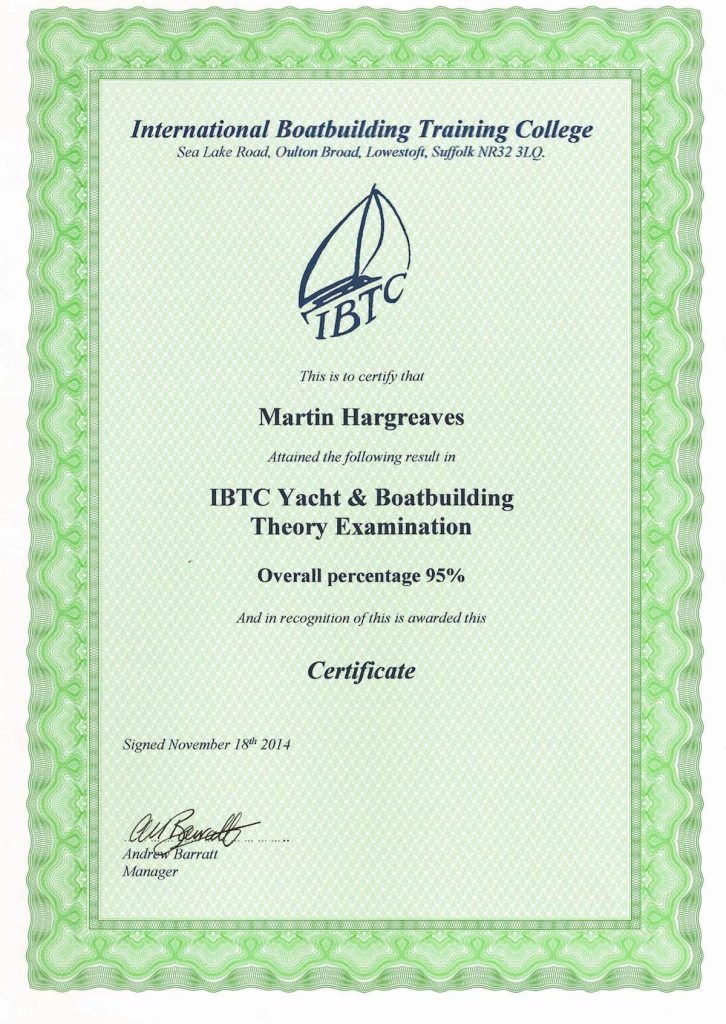 And a City and Guilds qualification