Do you need a little help?
To bring your boat back up to her best?
To carry out modifications or repairs?
To complete your boatbuilding or restoration project?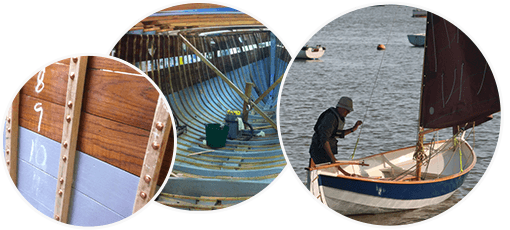 Our Boatbuilding services include:
Custom woodwork for traditional and modern boats, wooden or GRP
Deck gear updating and replacement
Wooden boat building
Spar making and repair
Wooden boat repair and restoration
Plywood repair
Laminated tillers and foils
Marine electrical and plumbing systems
Drop Me a Line
To discuss your project and find out what we can do to help
In 1937 the Schleicher Rhönbussard was just about the state of the art in gliders. Things have moved on but there is a thriving vintage gliding community in this country and in the rest of Europe. Most of these aircraft were built in a combination of plywood and...
read more