Do you need a little help?
To bring your boat back up to her best?
To carry out modifications or repairs?
To complete your boatbuilding or restoration project?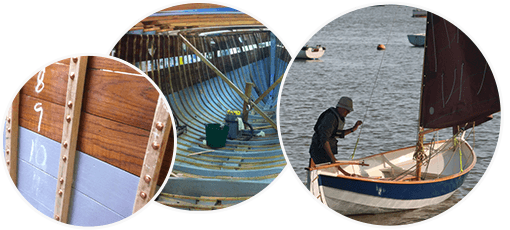 Our Boatbuilding services include:
Custom woodwork for traditional and modern boats, wooden or GRP
Deck gear updating and replacement
Wooden boat building
Spar making and repair
Wooden boat repair and restoration
Plywood repair
Laminated tillers and foils
Marine electrical and plumbing systems
Drop Me a Line
To discuss your project and find out what we can do to help
At long last Wild Goose is finished! Or rather I have done all that I plan to do, with any old boat you could go on doing things more or less for ever. So now she is for sale. She has full set of spars, sails in good condition, lots of fittings and a repaired road...
read more