Do you need a little help?
To bring your boat back up to her best?
To carry out modifications or repairs?
To complete your boatbuilding or restoration project?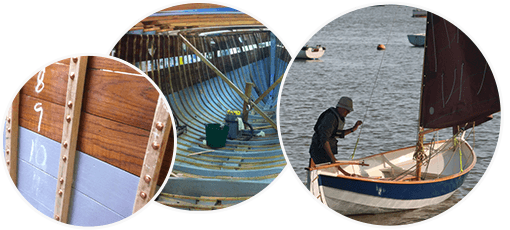 Our Boatbuilding services include:
Custom woodwork for traditional and modern boats, wooden or GRP
Deck gear updating and replacement
Wooden boat building
Spar making and repair
Wooden boat repair and restoration
Plywood repair
Laminated tillers and foils
Marine electrical and plumbing systems
Drop Me a Line
To discuss your project and find out what we can do to help
The local open boat race fleet is thriving and has reached the point where the doesn't seem to be enough boats to go round. One new boat has been build recently but this is a huge commitment in time and money so people have been looking for easier ways. As a result an...
read more