Every now and again a boat comes along that leads me to break my rule about not buying any more boats.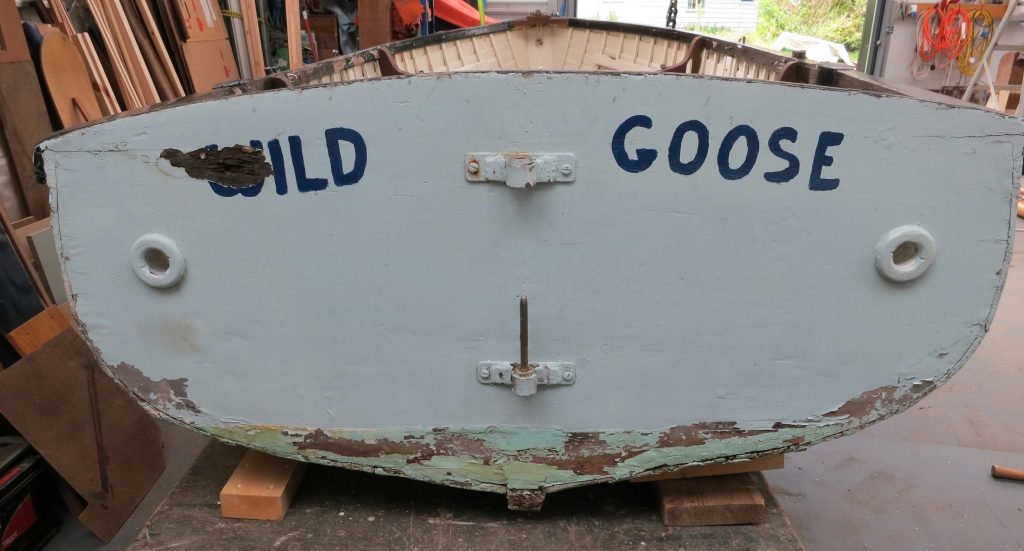 The excuses this time are:
She is a well known local boat with a local sail number and a reputation for sailing well so she should be easy enough to sell when she is finished.
She is fundamentally sound, or at least on the right side of savable.
The repair work is difficult enough to be interesting.
I found a source or West African mahogany that is just about perfect for the planking
Perhaps more important than all that was seeing a well built boat that would have been past saving in another couple of years if I hadn't taken her on.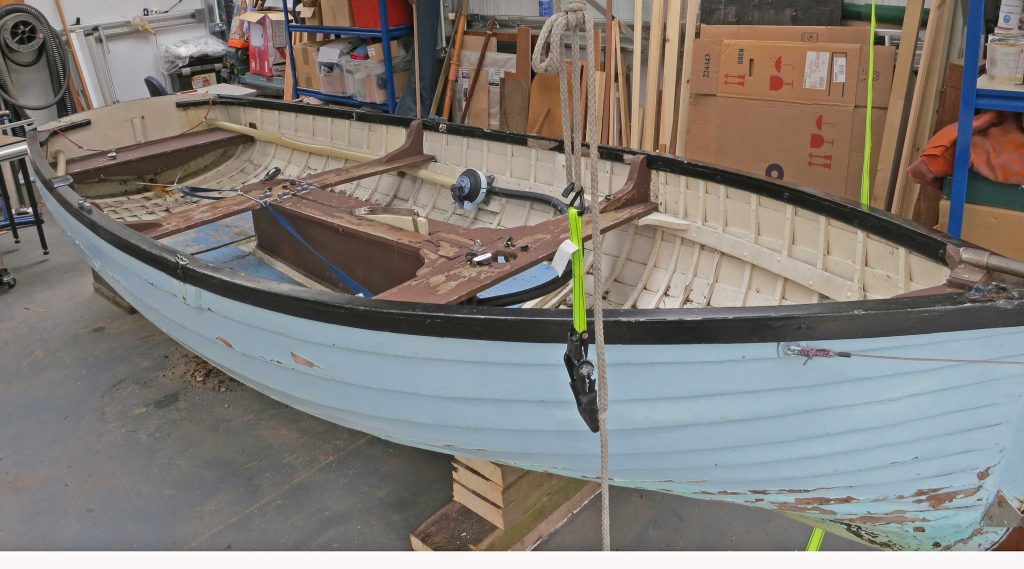 So far as I have been able to discover Wild Goose was built about 70 years ago and the story goes that she was built for the local scouts. Certainly she was not built as a working boat and I think the sailing fit-out is original so this may well be correct. She is planked in mahogany with steamed oak frames with some latter thwarts and fittings in iroko.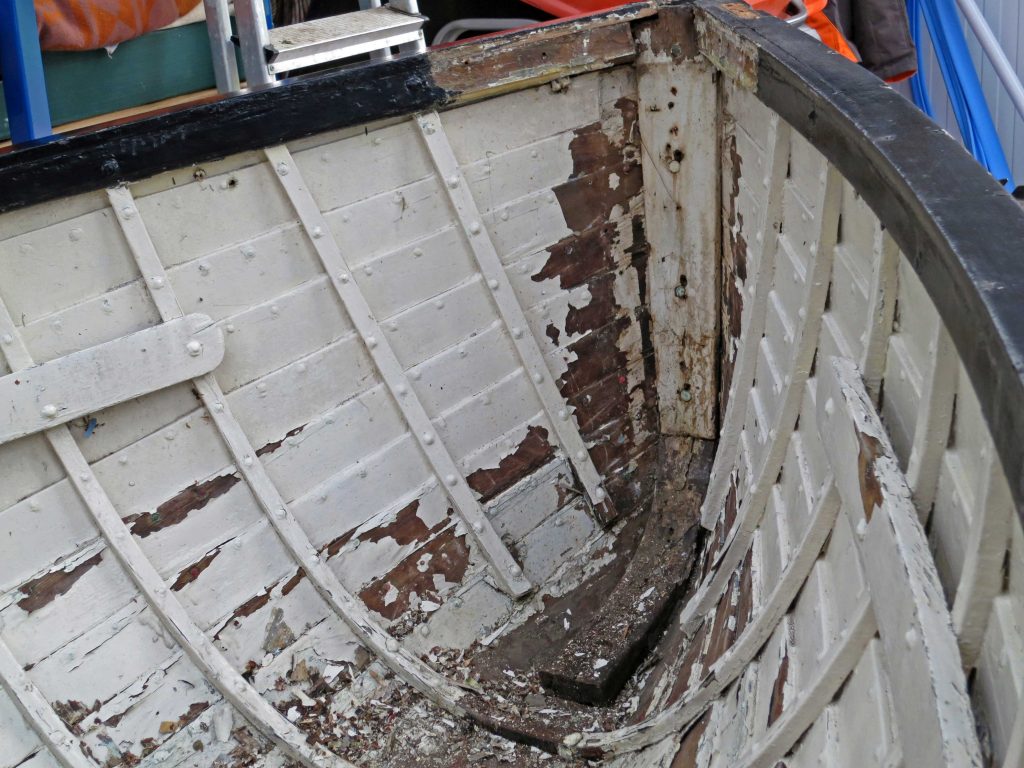 Like all old boats Wild Goose has had a lot of repair and "restoration" over the years, much of it pretty rough and most of which will have to come out and be done again.
The plan goes something like this –
Replace stem and apron, replace and repair forward ends of the planks and fix to the new stem.
Replace bow and stern knees, replace breast hook
Replace about 25% of the planking and 25-30% of the steamed oak timbers (ribs)
Remove, repair and refit transom, thwarts and upper parts of the centreplate case. The plate itself may also need to be replaced.
Strip and repaint the whole boat
Refurbish the spars.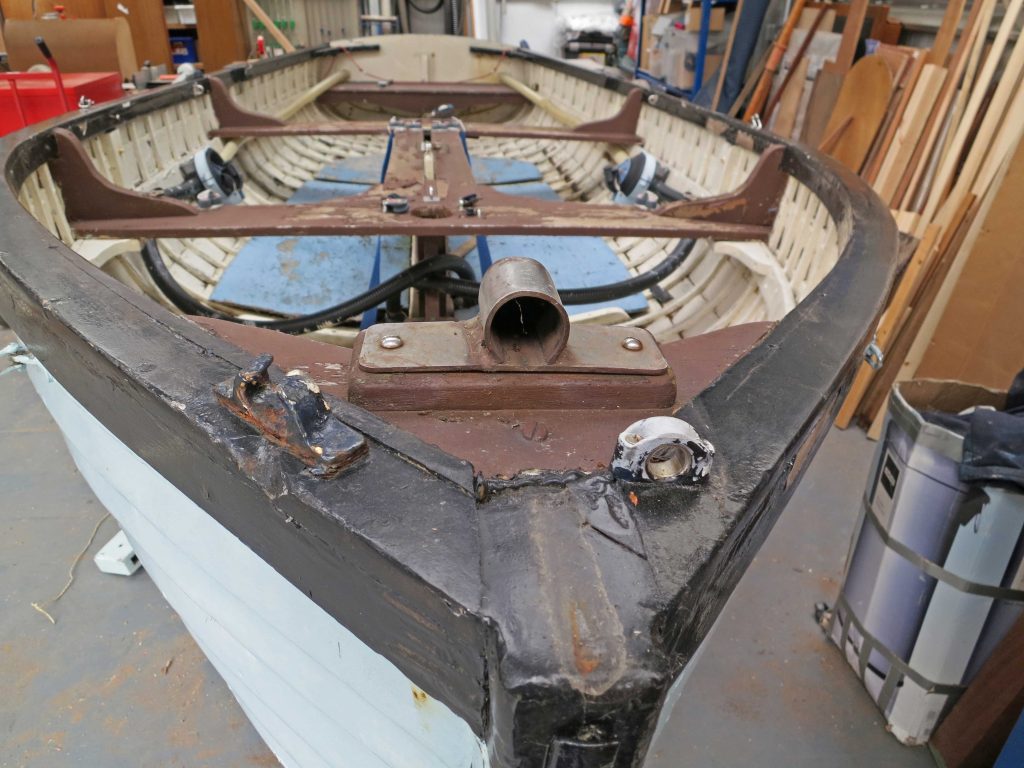 After that all that will be needed is to refurbish the rope handling fittings and sort out the rig –  Oh yes, the trailer needs some welding work too!
At the time of writing the new stem and apron are in, the spars have been partly tidied up and I am about half way through repairing the plank ends at the bow. No major new problems have come to light which is a bit of a surprise and things have gone well so far.