Leila is probably the most elegant boat I have yet worked on.
She is  a William Fife designed 6 metre racing yacht built in his family yard at Fairlie on the Clyde in 1912.
Much of the backbone and the larch lower planking has been replaced and now we are selectively replacing a proportion of the mahogany planks above the waterline.
Leila's long slim, planks with their complex twists and curves are quite a challenge to replace. The new planks have to be made to fit against the angled edges of both the plank above and the one below at the same time whilst also remaining exactly the right width. All this before fitting to the curves of the hull which at times requires steaming.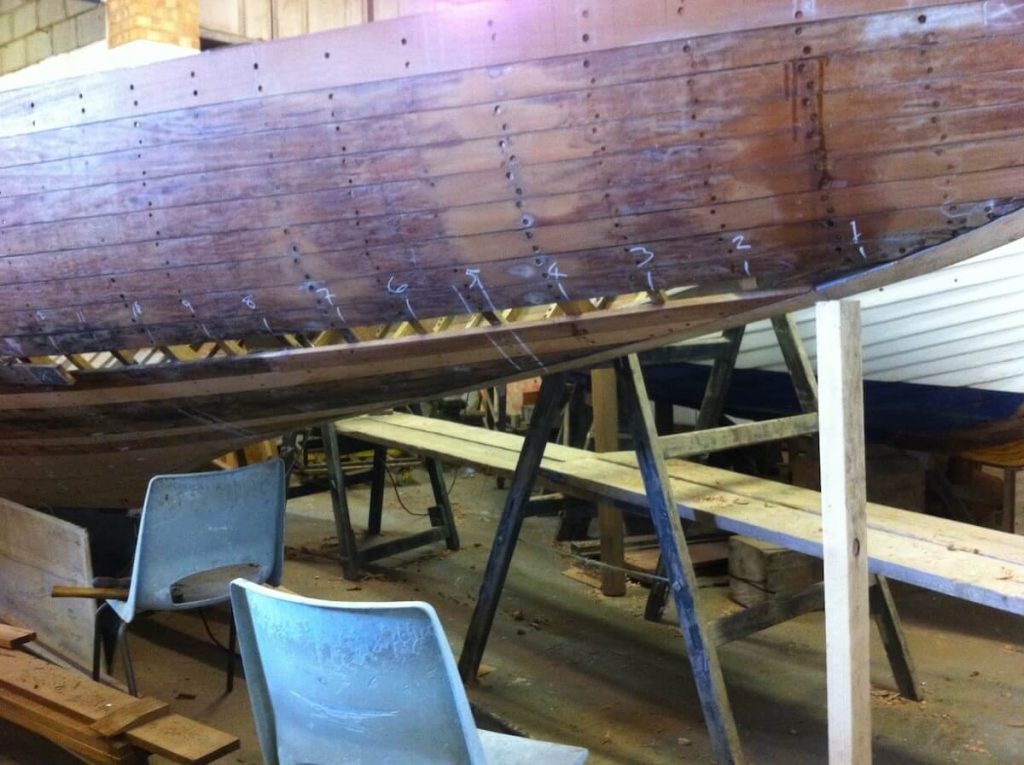 With the fixings removed, the damaged plank is cut away. The numbers provide reference points for measuring angles and plank widths.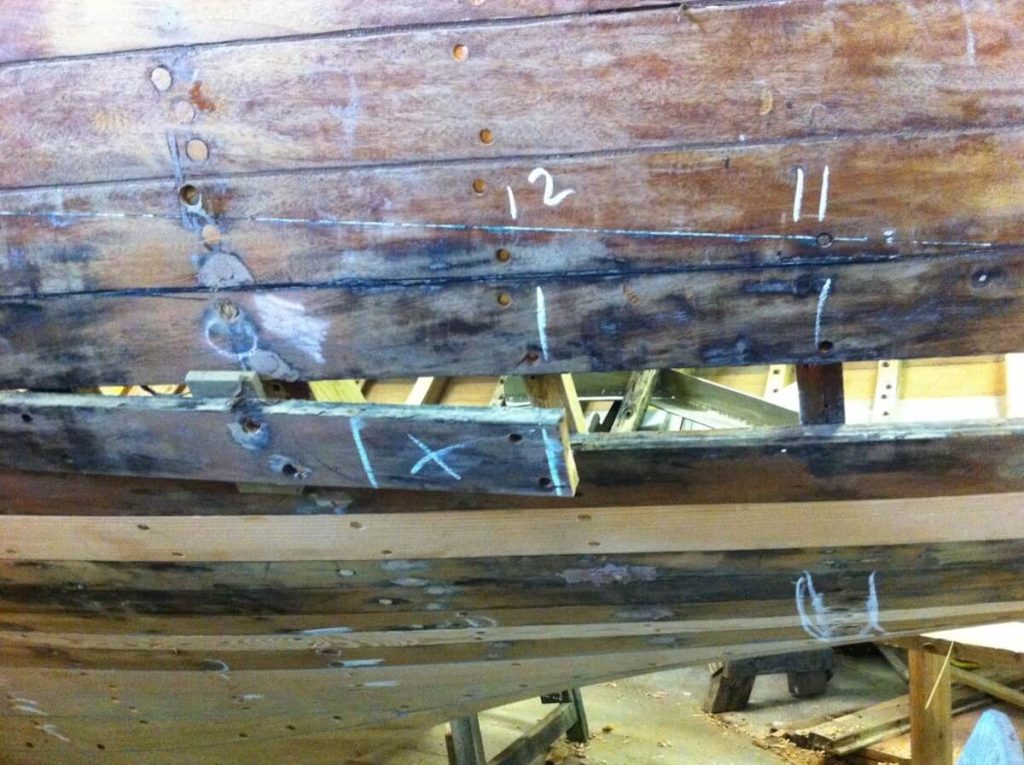 Fixings on the remaining portion of this plank were removed to allow it to be sprung out so that the scarph can be cut.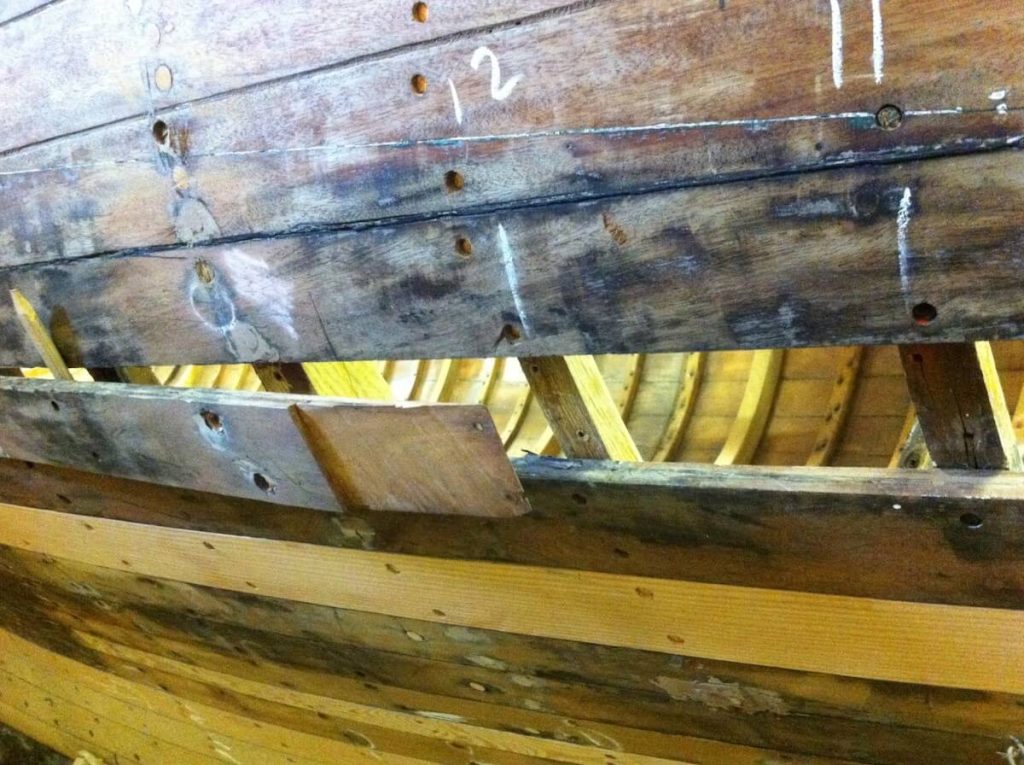 A step scarph is used in spite of it being weaker than a plane scarph because as the external curve is planed onto the plank, the edges of the scarph remains protected.