Aquila Maris started life with Barklays Bank ( Aquila Maris = Sea Eagle which is Barklays' emblem). She is an early fin keeled Westerly Fulmar. Well used by Barklays she then spent two or three years ashore before a number of years of hard use as a family cruising boat with limited maintenance.
The time eventually came when she needed a major refit.
The primary jib winches had already been replaced but all the remaining deck gear was past praying for. New halyard winches and new rope clutches were bolted through onto alloy backing plates as were replacement deck sheaves and turning blocks to replace the odd Westerly roller arrangement at the base of the mast. All the safety wire stanchions were lifted and again refitted with alloy backing plates below the deck.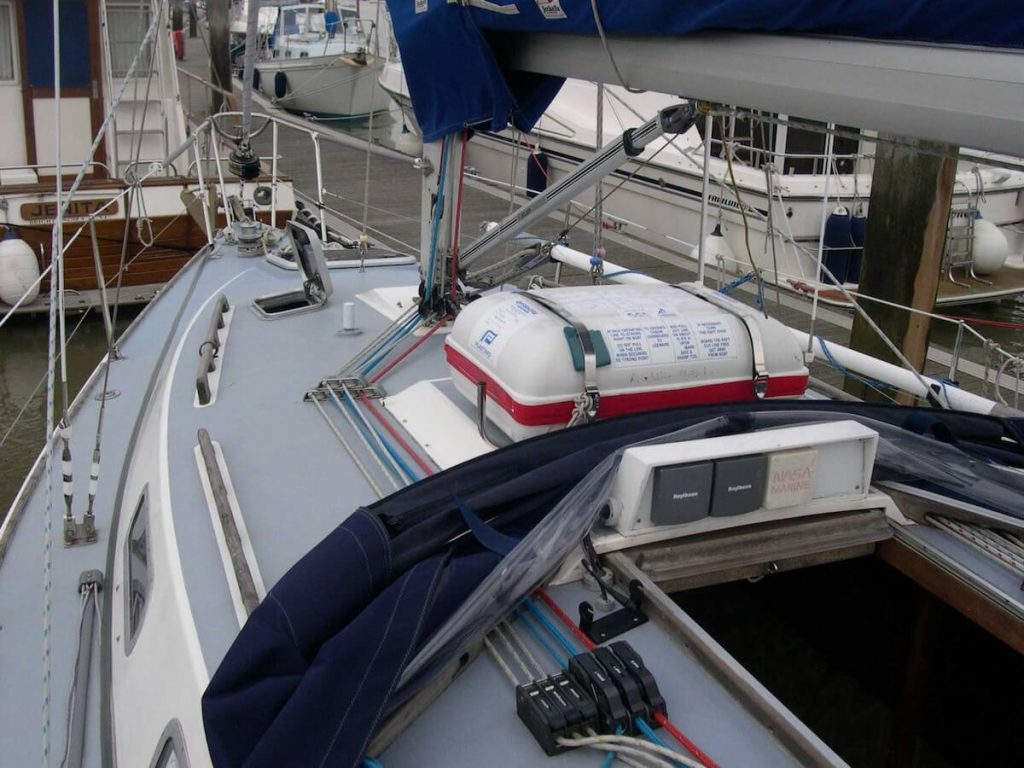 At some time during her long lay up someone had broken the main hatch open so a new teak surround  was machined and fitted with the distinctly tired washboards renewed at the same time. The handsome but tired teak cockpit gratings were stripped to their component parts and re assembled. The Treadmaster non-slip panels in the cockpit and on the combings were replaced with new.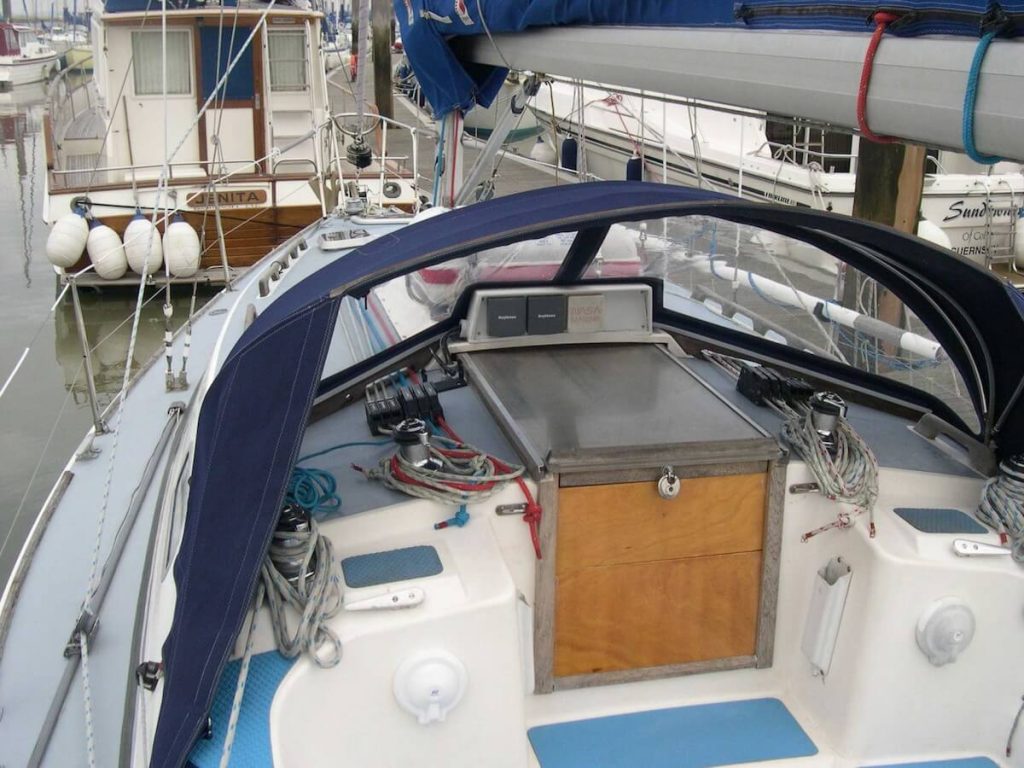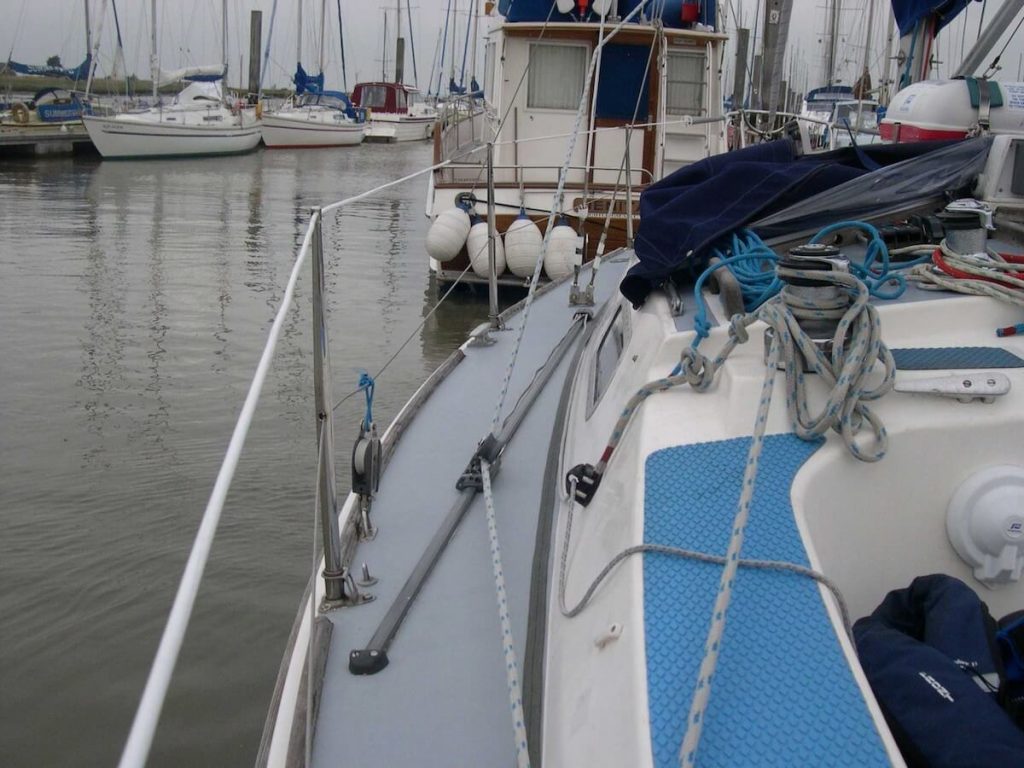 Both the tiller and the mainsheet track around the aft combing of the cockpit had suffered very rough modification to allow the tiller to be lifted further to clear the cockpit when not in use. The eventual solution was a new sheet track raised on a teak plinth and moved back a little combined with a new swan necked tiller which also provided a more comfortable height to hold whilst steering.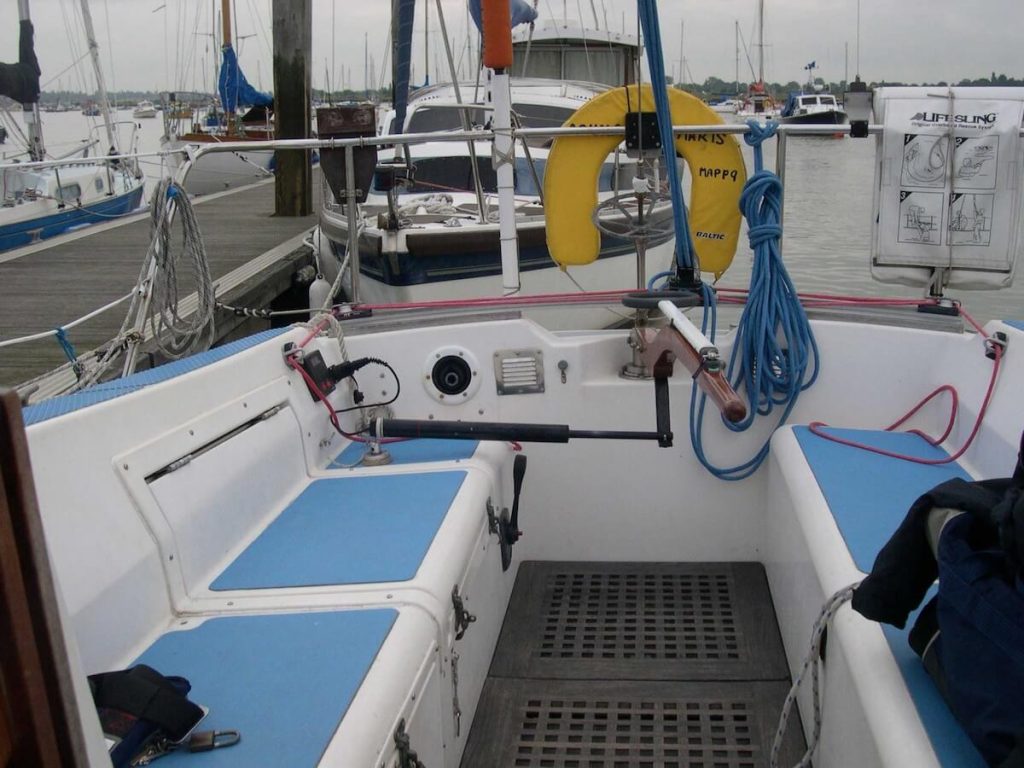 The standing rigging was recent and therefore retained, whilst the boom, running rigging, rod kicker, headsail roller, sails, sail cover, spray hood and running rigging were all replaced.
Internally, all plumbing plumbing was renewed and a heads holding tank fitted under the port V berth in the forecabin. Electrical wiring was completely replaced and upgraded with the fitting of a new switch panel, an Adverc smart charger, an upgraded alternator, diode controlled split charging and a dedicated engine starting battery. Instrumentation was upgraded and renewed.
The original Bukh DV20 diesel was replaced with a reconditioned Yanmar freshwater cooled 3GM with rebuilding of the engine beds and complete replacement of the stern gear. Engine compartment sound proofing was also renewed and a new engine control panel fitted in a custom molded cockpit recess. The result of this was a quieter, more powerful power plant, saving some 50kg in weight and giving scope to fit a domestic hot water supply at a later date.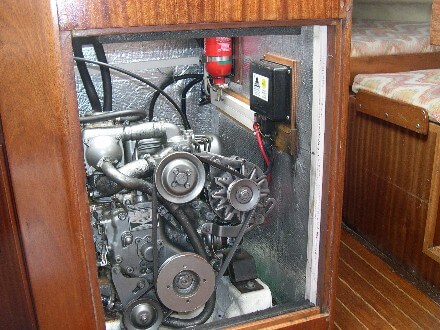 Cosmetically, all the internal woodwork was refinished and the headlining was replaced throughout. The hull was sprayed in two pack paint and the vinyl Westerly livery replaced.
Jobs contracted out:  Sailmaking and canvas work, running rigging, headlining replacement, hull respray and signwriting, electrical switch panel.