Eleanora was built at the famous Gosport yard of Camper and Nicholson in 1927. She was designed in house, built largely in teak and her power came from a pair of 8 hp Stuart Turner petrol engines mounted under the floor of the aft cockpit. Much of her history is lost but rumour has it that she acted for a while as a tender to King George V's famous J Class racing yacht Britannia when she was based in the Solent.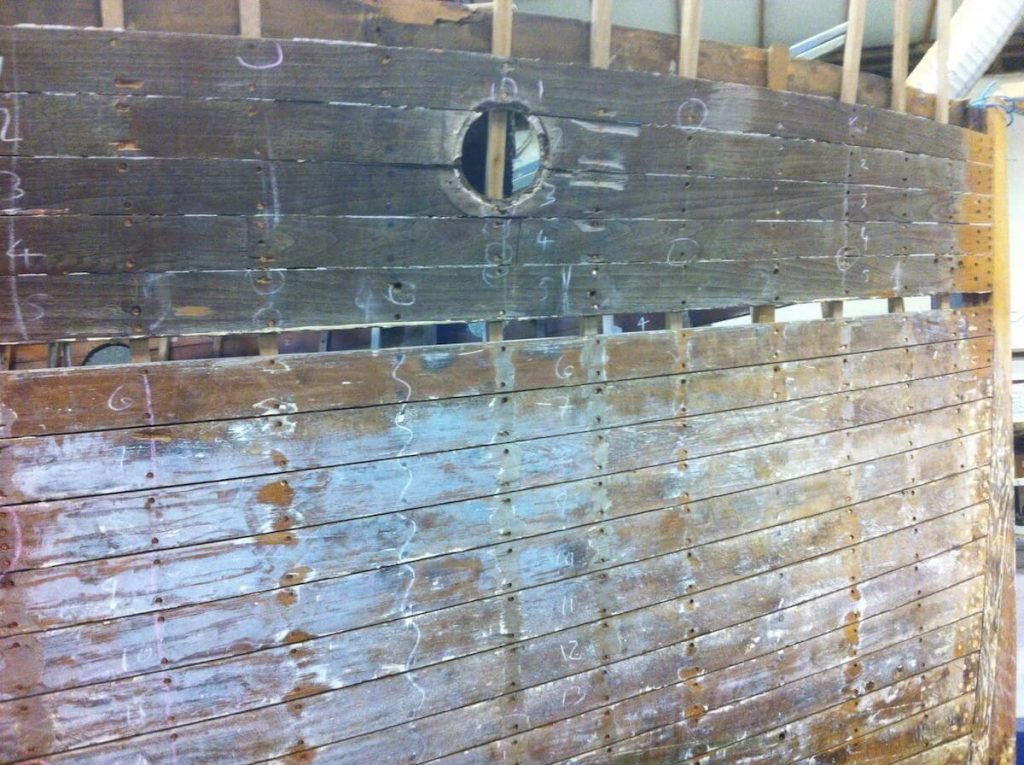 Whatever her history, Eleanora had decayed to a very sad state indeed before the current owner decided to have her restored. She has now been stripped back to her 7/8″ teak planking which is fortunately in excellent condition. All her internal structure has been removed along with all fittings, the engines and even the engine beds and shaft logs.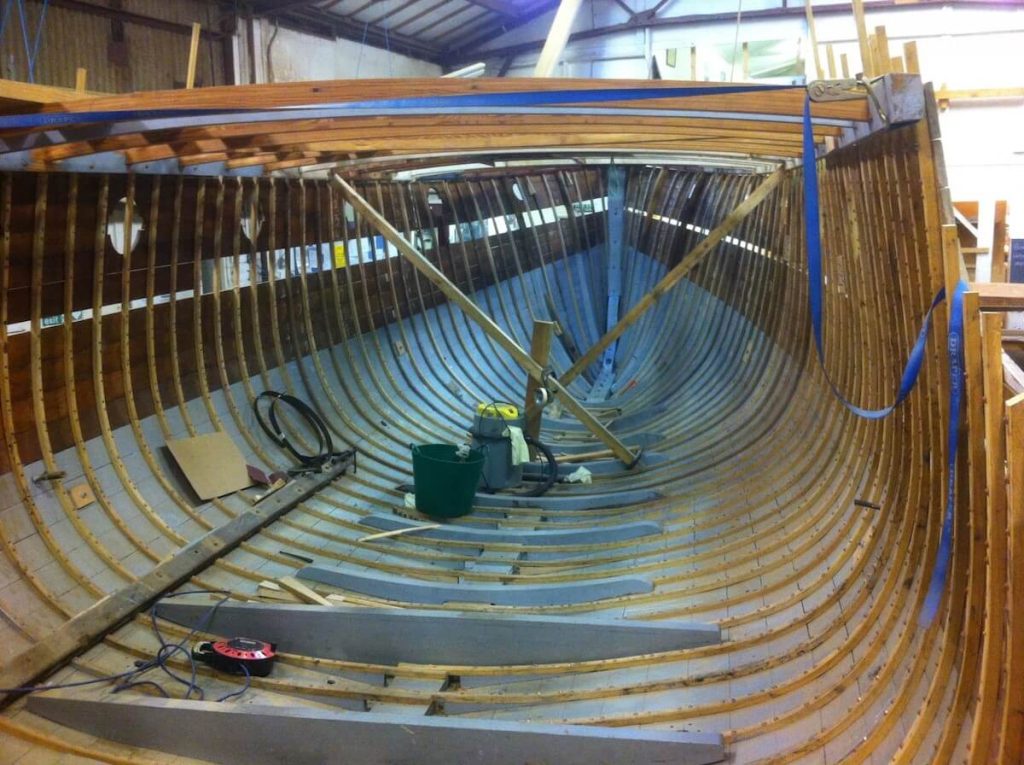 Now she is being slowly rebuilt; the hog over the keel has been reinforced, new floors are in and the first of the new deck beams are in to help preserve her shape. Nearly 100 steamed oak timbers are going in, many replacing poor quality laminated timbers fitted during a previous refit. With around 40 copper boat nails in each timber it all adds up to an awful lot of hammering as they are all fitted and riveted. Everyone in the yard is getting fed up with the sound of the "woodpeckers" as the whole hull reverberates to every hammer blow.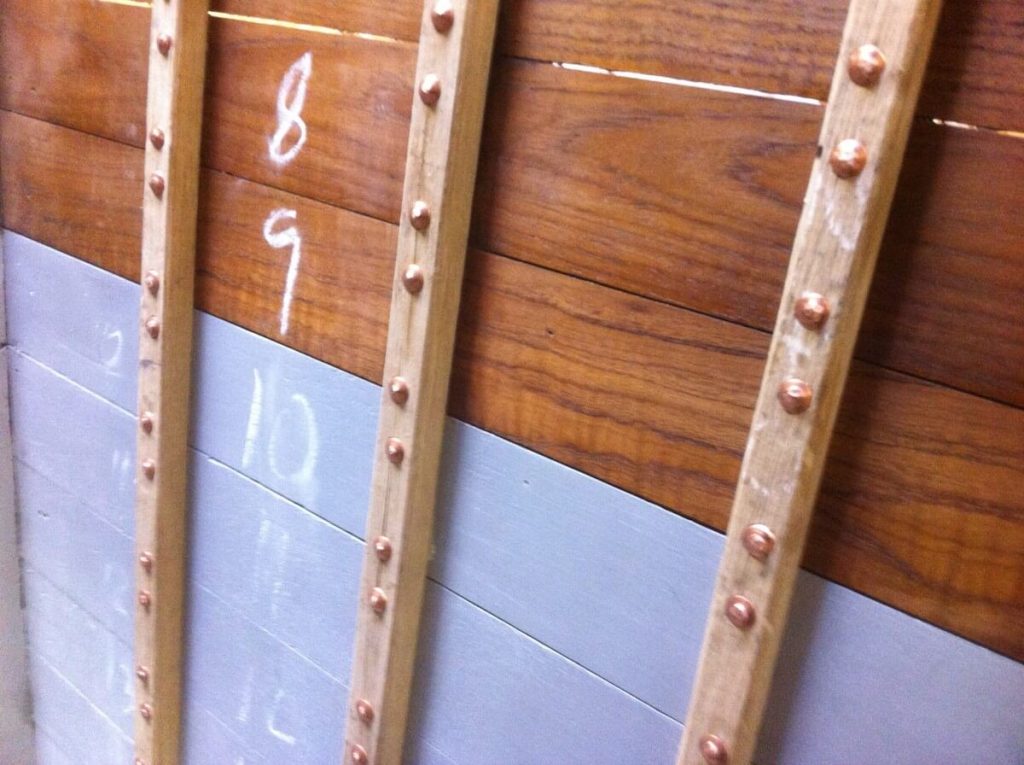 Still, up at the bow where the work is mostly complete she begins to look like a boat again rather than something waiting for a bonfire.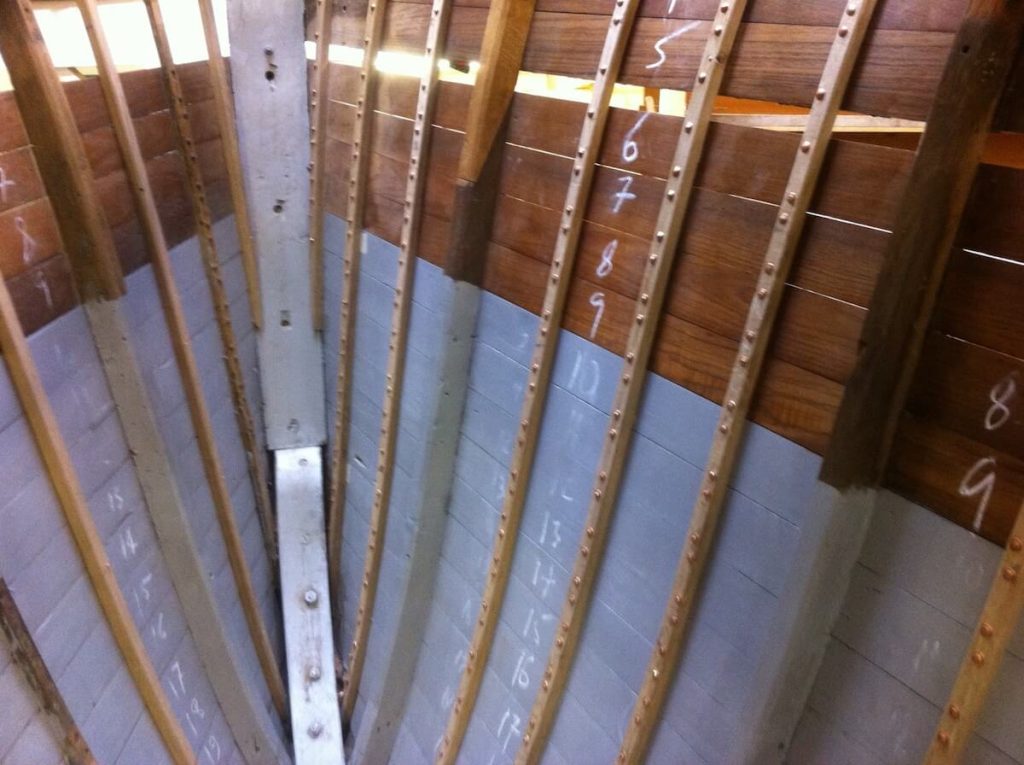 There is a long way to go and it will be many months before she is fit for sea again but she has turned the corner from decay to recovery.