The local open boat race fleet is thriving and has reached the point where the doesn't seem to be enough boats to go round. One new boat has been built recently but this is a huge commitment in time and money so people have been looking for easier ways.  As a result an old half decked boat came my way; the owner had already taken the deck off and wanted her converting into an open boat robust enough to race.
Firstly the support that had been provided by the deck and its beams needed to be replaced and as an open boat she would need more freeboard. After some thought I developed a scheme that both stiffed the gunwale and raised the sheer by 100mm. This was done by creating a box based on the original beam shelf providing a very stiff support to the hull and looking similar to the heavy gunwales seen on some of the local working boats
Having raised the gunwale of course the stem and transom had to be extended too, which also gave an opportunity to beef up the stern knees and breast hook.
Additional strengthening to help an old hull cope with being raced came from fitting traditional "stern sheets" seating around the cockpit and thwarts at both ends of the centreplate case all done in some very nice Siberian larch which was a pleasure to work with and almost completely free from knots.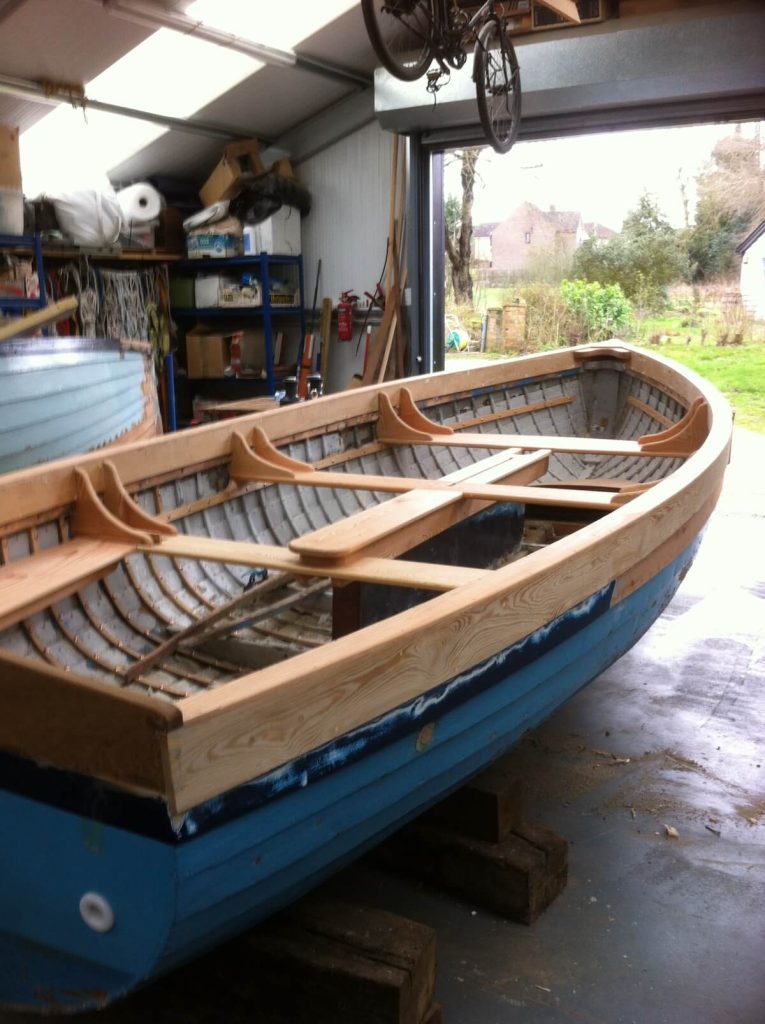 All this and the replacement of 20 steamed oak timbers (ribs) should make sure that she has many years ahead of her in her new phase of life.